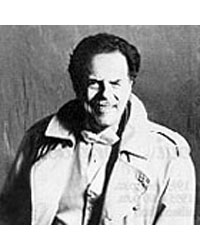 Howard Cable has enjoyed a diverse musical carreer spanning over 60 years. His contribution to the musical life of Canada has been recognized through his appointment as a Member of the Order of Canada and by receiving an Honourary Doctorate of Fine Arts from the University of Lethbridge, Alberta.

After completing studies in Toronto under such celebrated teachers as Sir Ernest MacMillan, Ettore Mazzoleni and Healey Willan, he began a career composing, arranging, and conducting radio dramas and variety programs for the CBC. On television he was Music Director and arranger for many celebrated telecasts. He has appeared across Canada in all the major arts festivals and is a featured Guest Conductor of Canadian Symphony orchestras each season.

His compositions and arrangements can be heard worldwide on numerous recordings.