Our Winter 2021 Highlights is available at this link
Featuring – Opera Anthology, Soprano Volumes 1 & 2 on Sale to January 31, 2022.  Our 2021 Discovery  recommendations. Pieces we would like to introduce to you, things you can buy or just listen to through our YouTube Channel
Recommendations from our online store, etc. This is a quick read, as usual. We welcome your questions and comments.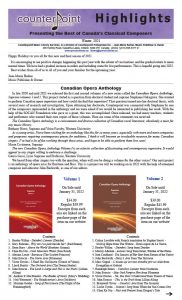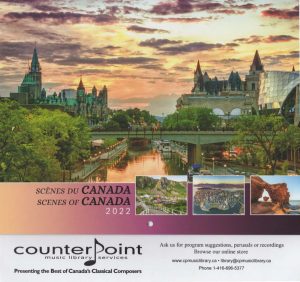 We have very limited supply of our annual calendars available.
Please ask for a copy if you would like one.  Email  library@cpmusiclibrary.ca